Former England international Wayne Rooney is set to appear for the national side one last time in a friendly game against the United States. The game planned for the 15th later this month would see Rooney earn his 120th cap for England.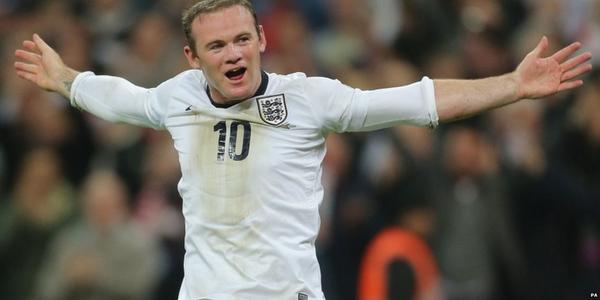 The game dubbed 'The Wayne Rooney Foundation international' at the Wembley Stadium would see the arch of the stadium in the gold colours of the player's charity, and seems like a fitting reward for all of
Rooney's hard work for the nation
over the years compared to the unceremonial manner in which he left. It would also support his charity work as well.
Rooney was a key member of the England set up for over 12 years, bursting onto the scene as a teenager and taking Euro 2004 by storm, and then playing all the way through to the Euros in 2016. Despite playing some of his best football on the international stage, England's chances of winning a major tournament never dipped under 20-1 – and you could find even better odds if you used a bet365 bonus code! Sadly it was never to be, and he was dumped out of the side before Gareth Southgate's side made their god run to the Semi Finals at World Cup 2018.
The player is grateful to the Football Association and Three Lions manager Gareth Southgate for the privilege to feature in a game. He is excited that he was given the opportunity to earn his 120th cap especially in a "fitting" game against the United States, where he now plys his trade.
Since leaving the Premier League, Rooney has re-established himself in the United States whilst in action for DC United. He has netted 12 times and helped even the club even more. DC are set for the playoffs, having had a decent run from the bottom of the table. Though they were knocked out in the first round, it was an achievement for the club considering their poor start.
Rooney has said he would not move to Europe in the Major League Soccer (MLS) offseason like most players, rather he would remain with his family in the US, while working hard for the next season.
Of the 119 matches Rooney played for England, he scored 53 goals. Thirty five of the 53 were in the 74 competitive games. Rooney's teammates for the US fixture would be named on Thursday, November 8, 2018.