Ecuador have their sights set on a place at this year's FIFA World Cup tournament in Qatar and they still have some work to do to to achieve that qualification from the South American section.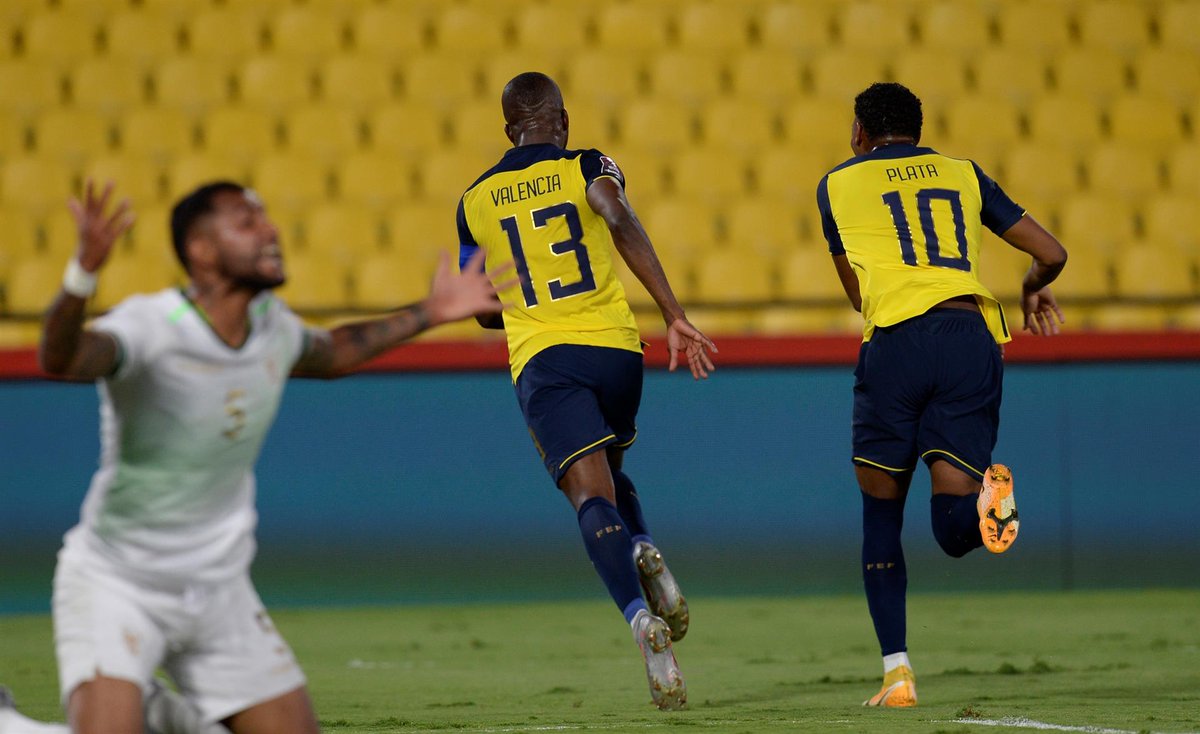 The South American qualifying campaign for World Cup tournaments is always unique and the World Cup 2022 tournament in Qatar is not an exception. There are ten teams in the region and they face each other two in an home-and-away format to decide the teams that will represent the region at the World Cup tournament. At the end of the qualifiers, the first four teams will qualify automatically, while the fifth team on the standings will need to navigate the inter-confederation play-off to qualify.
For the World Cup 2022 qualifiers, Ecuador are presently in third position on the standings with 23 points from 14 games and they have four games to get what they need to make the tournament in Qatar at the end of this year. Only the duo of Argentina and Brazil have a better record than Ecuador in the World Cup 2022 qualifying campaign from the South American region.
Colombia in fourth place and Peru in fifth place are playing each other in the next game. With this in mind, two wins and six points from four matches would be enough for Ecuador to seal their place in Qatar though it must be pointed out that two of those remaining four matches are against Brazil and Argentina who are the only two unbeaten teams in the South American qualifiers for the World Cup 2022 tournament.
Ecuador will take on five-time world champions Brazil at home in the first of those four games before they play Peru and Paraguay away from home. Their last game in the qualifiers is against two-time world champions Argentina.