North Macedonia made their debut at a major tournament at Euro 2020 this summer and they can make it two successive major tournaments by qualifying for the World Cup 2022 tournament on Qatari soil.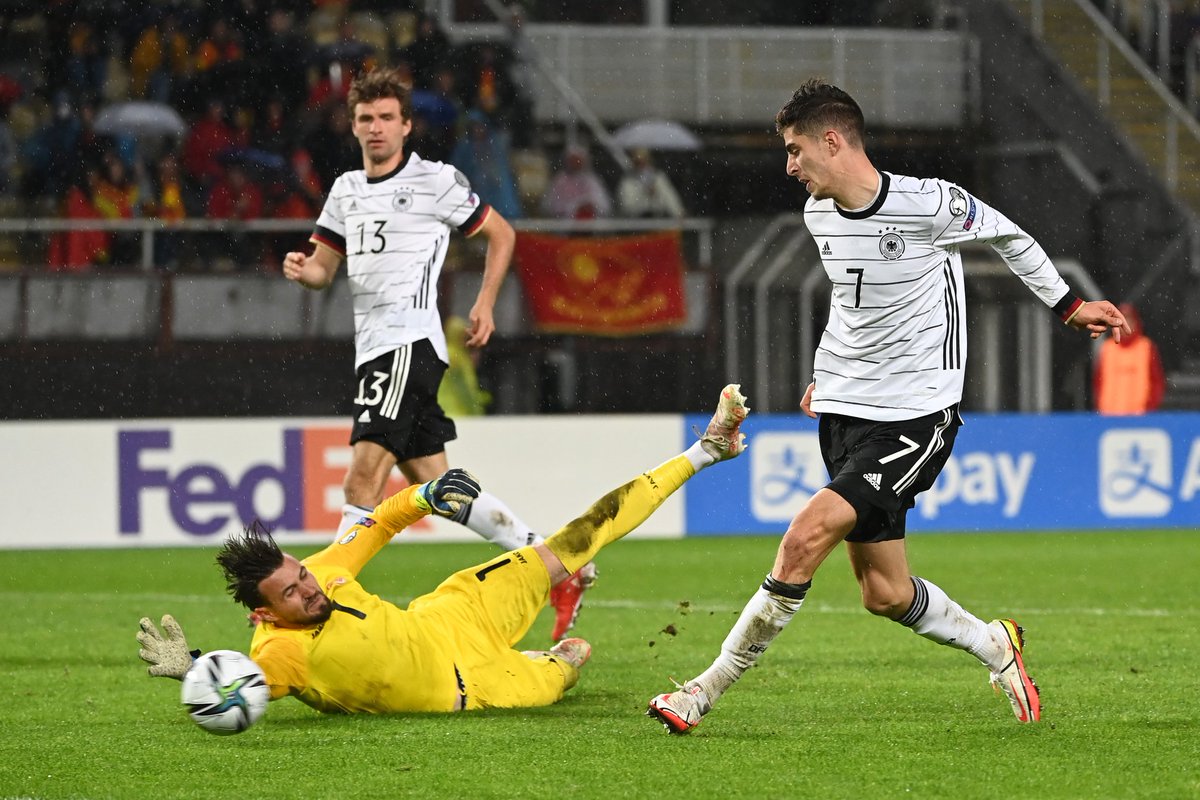 It was always going to be a tall order for North Macedonia when they were drawn with four-time World Cup winners Germany in Group J as far as the European qualifiers for the World Cup 2022 tournament is concerned. North Macedonia were in the same group with Germany, Romania, Lichtenstein, Armenia and Iceland.
The Germans showed their supremacy by qualifying for the World Cup 2022 tournament in Qatar as Group J winners with two games to spare thereby leaving the other group members to scramble for second place that would guarantee a playoff spot. Germany were the first team to secure their place in Qatar outside the World Cup hosts and they finished nine points clear of North Macedonia in second place at the end of the campaign in Group J.
North Macedonia, Armenia and Romania all scrambled to finish in second place behind the Germans. In the end, North Macedonia secured the playoff spot in the group to have a chance of making it through to next year's World Cup tournament.
The North Macedonia team were drawn in Path C of the playoffs alongside Italy, Turkey and Portugal. North Macedonia will face the Italians in the semi-finals, while Portugal and France will do battle in the other semi-final.
Reigning European champions Italy replaced Portugal this summer after beating England on penalties in the final and they were not expected to make the playoffs from Group C. The Italians were piped to the Group C summit by the Swiss team and they had to settle for a place in the playoffs.
The winners of the two abovementioned semi-finals will do battle with each other to secure passage to Qatar.