Ukraine suffered World Cup heartbreak in Wales after they were beaten in the European playoffs at the Millennium Stadium in Cardiff on Sunday evening. The Ukrainians have gone through a lot of troubles in recent months with the invasion of their cities from Russia and the World Cup 2022 playoffs was a welcomed distraction. However, they won't be going to the tournament in Qatar after they lost out to Wales.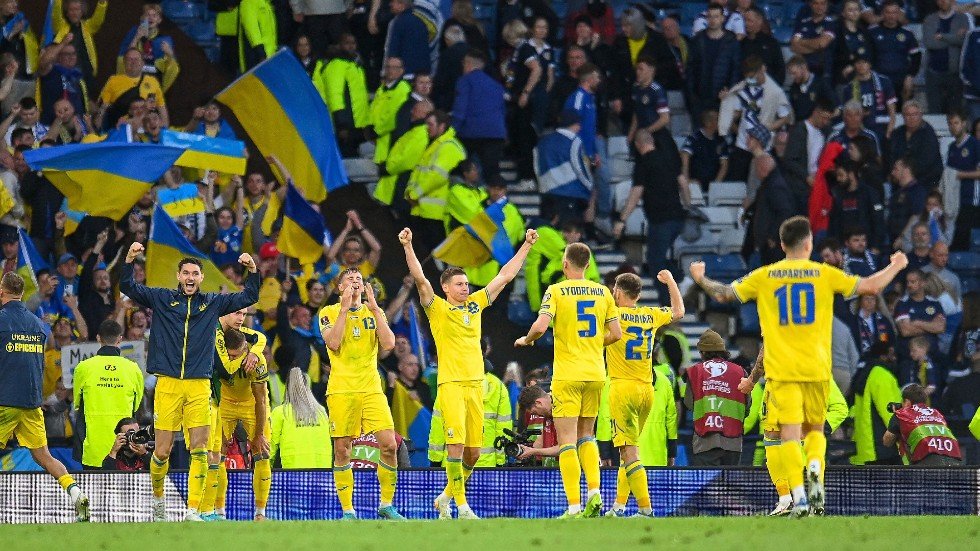 The Ukrainians finished second behind world champions in their qualifying group for the World Cup 2022 tournament from the European section thus making the playoffs. They were in the same playoff path as Wales, Scotland and Austria after the draw was held. Ukraine ended up in path A of the European playoffs with the aforementioned countries on the back of the draw.
Ukraine were drawn to face hosts Scotland in one of the path A playoff semifinals, while Wales and Austria were drawn together in the other path A playoff semifinal. The Ukrainians got a big lift amidst the ongoing tussle with Russia with the well deserved 3-1 win over Scotland earlier this month thereby booking their place in the playoff final in path A. Ukraine led 2-0 at the half-time break thanks to the goals from AndriyYarmolenko of West Ham United and Roman Yaremchuk of Benfica. Scotland pulled one back through Celtic midfielder Callum McGregor with eleven minutes left before the victory was sealed in stoppage time by substitute ArtemDovbyk.
The Ukrainians secured a playoff final meeting with Wales who had beaten Austria 2-1 in their own playoff semifinal meeting in March. In the playoff final, West Ham United attacker AndriyYarmolenko scored an own goal to give Wales a 1-0 win and a place at the World Cup 2022 tournament at the expense of the Ukrainians.