Manchester United legend Gary Neville has warned Liverpool defender Trent Alexander-Arnold that he stands a huge risk of losing his starting spot in the England national team if he fails to improve on his defensive abilities. The right-back is known to be a huge threat going forward but has been called out several times in his career for his lack of focus in defending.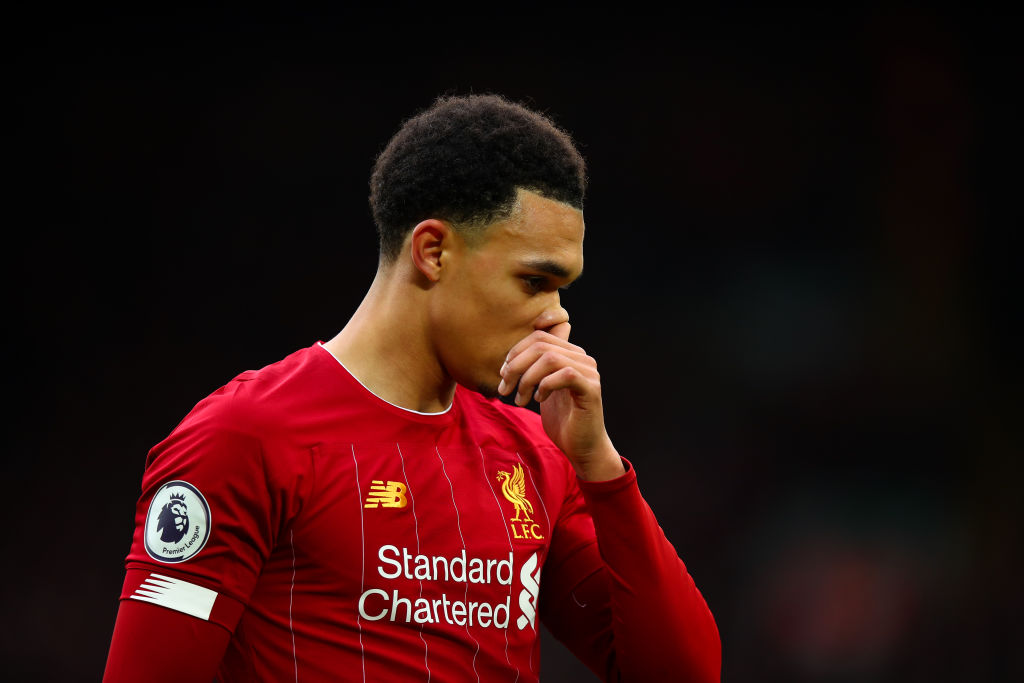 The England international defender has formed a deadly defensive partnership with Andy Robertson who occupies the left-back position at Liverpool and they have both established themselves as two of the most attacking defenders in Europe in recent times. But while Neville believes that Arnold is a great attack-minded player, he should improve on his primary duty which is to defend.
In Liverpool's most recent game against Real Madrid in the UEFA Champions League, Arnold was caught off-guard severally and had his defensive frailties exposed by the exciting Vinicius Junior who made him pay for his defensive mistakes a couple of times.
One of the highlights of the game was when the right-back made a wrong back pass that went straight into the path of the incoming Marcos Asensio who took advantage of the situation and lobbed goalkeeper Alison before slotting home a fine finish that put the Los Blancos 2-0 ahead.
Speaking about that match, Neville said that Arnold has a lot of work to do on his defensive abilities and needs to up his game in that area if he wants to stand a chance of making it to the FIFA World Cup in Qatar next year with England.
In England's most recent squads list, Three Lions boss Gareth Southgate dropped the Liverpool star and had him replaced with Chelsea's Reece James, and there are fears he could lose his spot to the Blues defender if he does not improve.