The 2018 edition of the FIFA World Cup is on the horizon and 23 national sides have managed to secure their qualification ticket to Russia. There have been some surprising national teams that did not perform at the level that was initially expected and just underwhelmed which ultimately saw them not being able to qualify for the approaching worldwide competition.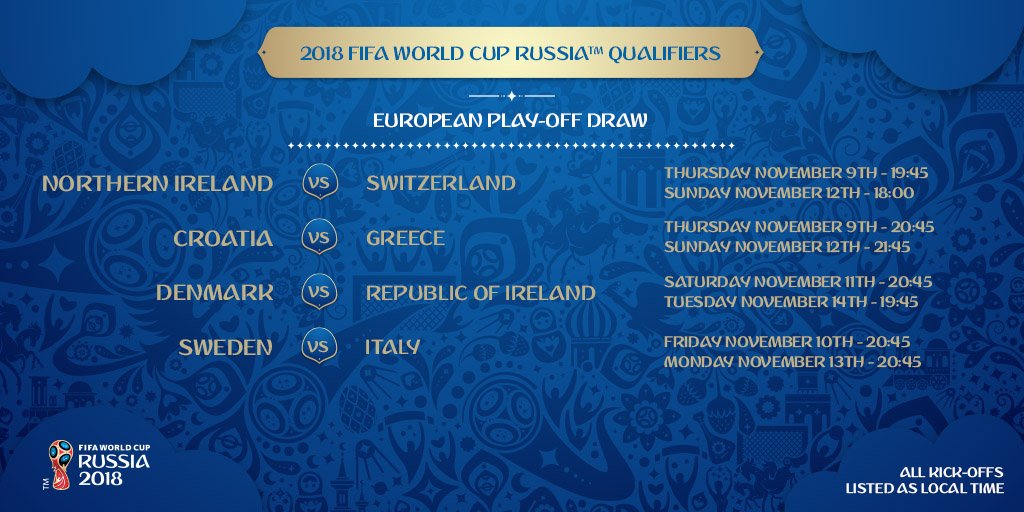 One of those squads that could not snatch their qualification ticket to Russia and was shockingly left out of the tournament was Netherlands.
Netherlands finished as the runners-up during the 2010 FIFA World Cup and 4 years later, they secured the 3rd place. After going through such an impressive campaign during the 2 previous editions of the FIFA World Cup, Holland failed to even qualify this time around.
The United States national football team is the other one of the squads that surprisingly could not qualify for the upcoming FIFA World Cup which is even shocking taking into consideration that they have managed to successively qualify since 1990 but failed to do so in 2018.
23 national sides have managed to so far qualify, with their fans now able to buy World Cup tickets with confidence, and there are 8 more qualification spots that are up for grabs. All of the teams that failed to secure the top qualifying spot of their respective group but that were able to snatch the 2nd spot still have a chance of advancing through as they were recently pitted in the play-off group.
This European World Cup Qualifiers play-offs group consists of: Northern Ireland, Switzerland, Croatia, Greece, Denmark, Republic of Ireland, Sweden and Italy. The draw has already been completed and the match-ups are: Northern Ireland vs Switzerland, Croatia vs Greece, Denmark vs Republic of Ireland and lastly Sweden vs Italy.
The 1st leg of these approaching matches will be played throughout November 9 until November and the 2nd leg starts on November 12 and end on November 14. The national sides that emerge victorious of these legs are going to be able to qualify for Russia and goal-difference will serve as the tie-breaker in case of draws.